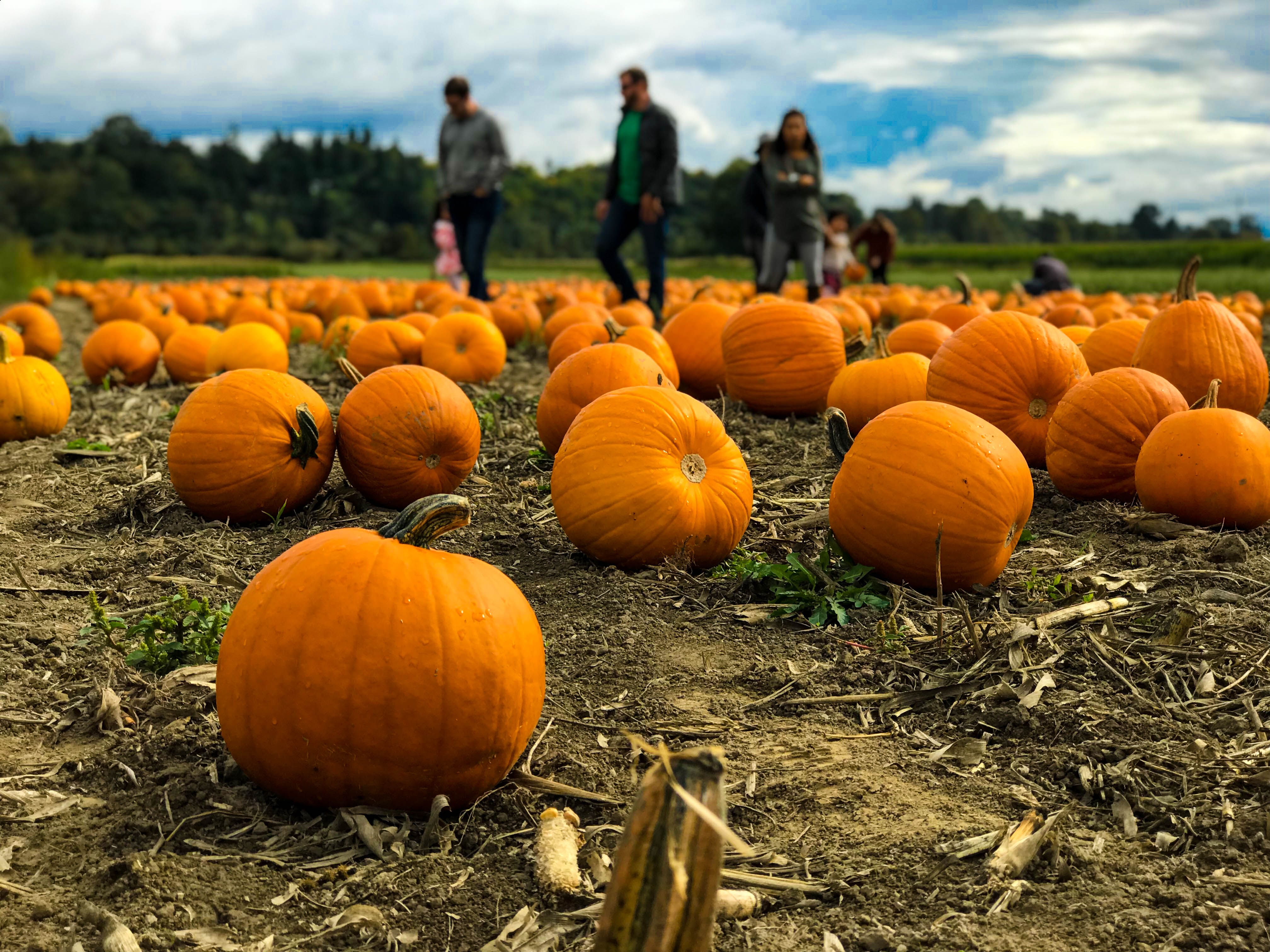 Fall is here and that means pumpkin everything. There is nothing better than waking up on a crisp fall morning picking up a pumpkin spice latte from your favorite coffee shop and going to your local pumpkin patch to get into the spirit of fall weather.
And did you really go to the pumpkin patch if you didn't take a fall family photo? Make sure everyone knows you are the ultimate autumn family and wear these perfect cozy Cutter and Buck men's and women's fall clothing styles to complete the look.
This men's quarter zip pullover offers versatility, stretch, and comfort so that you can wear it anywhere, especially to lift heavy pumpkins. The best part is that you can wear this men's pullover all year round, and layer it with your favorite Cutter and Buck men's polos and men's jackets.
Features:
Lightweight and easy to carry on all your fall outings
Moisture wicking fabric to keep you dry while sipping apple cider
Certified by Global Recycled Standard so you can feel good about this sustainable men's quarter zip
This women's Sherpa pullover can be worn on its own to keep you warm on chilly fall days, while also being lightweight enough to layer it with a Cutter and Buck jacket or vest. With five different colorways, this women's half zip Sherpa screams fall and is the perfect cozy piece for your pumpkin patch adventures.
Features:
Eco-friendly Polyester
Lightweight and easy to keep in the car all year long
Relaxed fit for easy layering
This men's vest is the staple piece you need for all cold weather seasons. Complete your fall outfit with this puffer vest for him, and layer any sweatshirt, polo, or dress shirt for that family photo op.
Features:
Insulated with down-alternative to keep you warm
100% Nylon Shell in case it rains
Wind and water resistant
Never leave the house again without throwing on this women's sweater-knit vest to keep you warm this fall season. This ladies vest offers breathability and comfort so that you can enjoy your pumpkin spice latte while strolling through the pumpkin patch.
Features:
Sweater-Knit Fleece
Exceptional warmth and versatility
100% Polyester
For warmer, fall days at the pumpkin patch, rock this men's long sleeve polo shirt that you can wear by itself or with one of our lightweight vests. This men's shirt offers moisture wicking fabric and UV sun protection so you can last all day doing your favorite fall activities.
Features:
Moisture Wicking Fabric
UV Sun Protection
Soft Wash Finish
Simple, yet stylish, this women's v-neck sweater can be layered with any womens dress shirt or vest. Hop on that hay ride with your fresh hot apple cider, and enjoy the fall weather in our comfortable, cozy women's sweaters.
Features:
80% Super Soft Cotton
Durability
Spandex for Stretch
Check out more women's and men's fall clothing styles for layering at Cutter and Buck.